Federating your teams
in an exclusive setting
The strength of the Gravitas Leadership campus is that it is place for reflection, action and exchanges that highlights how teams and individuals operate.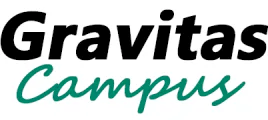 Our campus is designed and sized to accommodate one company at a time. Gravitas Leadership has partnered with Pierres d'Histoires and the owners of Château de Courances to create this exclusive seminar space in an exclusive setting. We wish to focus on the collective and cater for small groups in a professional setting with a casual feel. Our campus is a place where work and relaxation can mix harmoniously and where we take pleasure in getting to know our colleagues.
Practicing Walk and Talk in the gardens of Château de Courances
Cooking together in the comfort of a home kitchen and under the guidance of a chef
Enjoying a wellness activity near the Japanese garden
Enjoying a relaxing and exclusive setting
Located in the estate of the Château de Courances, 60km south of Paris, the campus consists of three separate buildings in a warm and cosy atmosphere. The places are designed as large, welcoming and comfortable homes, where getting to know each other and sharing moments of togetherness comes more naturally than in a hotel, thanks to dedicated communal areas. Our campus is designed for small groups who wants to work, relax, think or just get to know each other better.